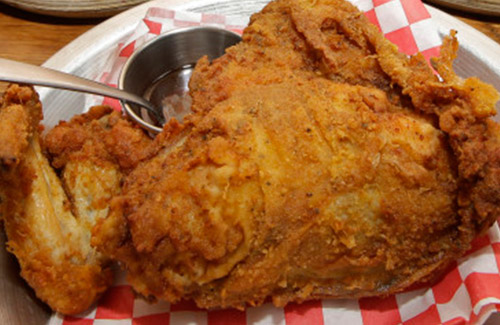 Why You Should Be Eating In Cincinnati's Over-The-Rhine Historic District Now
· Huffington Post · AMANDA LEE MYERS · May 20 2014 ·
CINCINNATI (AP) — When it comes to cuisine, Cincinnati is known for its quirky version of chili, a pile of sweet, cinnamon-flavored meat sauce served over spaghetti, topped with a heaping mound of shredded cheddar.
Locals who grew up eating the stuff love it and insist on forcing unwitting out-of-town guests to try it. But let's be honest, if you're not from these parts, it tastes pretty strange. More like something you'd eat on a dare than a craving.
What truly makes Cincinnati's dining scene special is what's happening in the city's Over-the-Rhine Historic District, a picturesque neighborhood on the edge of downtown that locals simply call OTR.
Like many urban neighborhoods across the U.S., OTR fell on hard times during the 1970s and 1980s. It later became one of the most dangerous neighborhoods in the country and the site of race riots in 2001. But gentrification has turned the former haven for prostitution and drugs into a pulsing hangout filled with new restaurants and bars. Continue reading…